Marcel published his third Finny and Bob booklet in January. The artist/writer is very happy with the result:
I find small buildings incredibly inspiring and drawing is my passion. Until about three years ago I almost exclusively drew illustrations for stories about small houses, which I wrote for Klein Wonen Magazine and Bouwtotaal. And I've signed a summer contest for TinyFindy twice.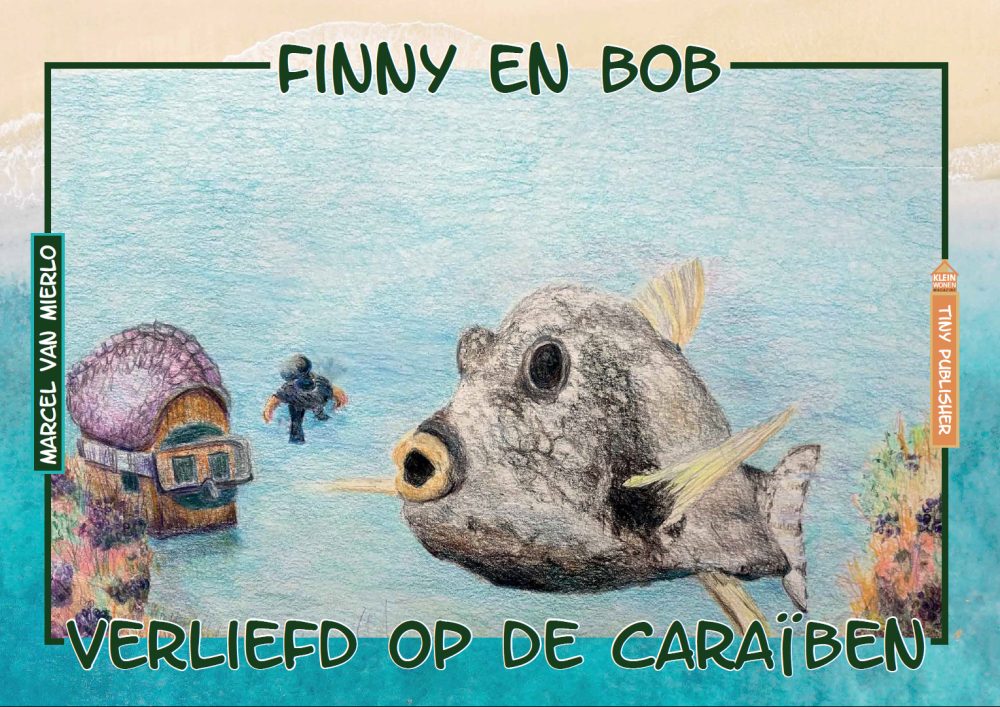 But during the Corona working from home periods, I had more time and a spontaneous idea arose to make a Tiny House come to life. I thought it would be nice to let the house travel to destinations where I've been myself, and to (re)experience a kind of holiday, actually a gift to myself.
Raymond Kool of Klein Wonen Magazine/Tiny Publisher designed the booklets in a fantastic way and found a nice symbiosis between my stories and the drawings
Finny Thow (a Tiny House on wheels) started three years ago with his holiday travel companion Bob Spacious on a tour of Europe. The friends visit the Prater Park in Vienna and the Acropolis in Athens, take to the water in Venice and end up abseiling in Cantabria. The second journey goes straight through Africa. A day of markets in Marakesh, sailing on the Nile and, to top it off, they get to work as interim game park manager in the jungle for a few days.
I received super nice reactions to both booklets, which are printed in a limited edition and are available free of charge as a PDF.
All the more reason to let the friends make a third trip. This time through South and Central America: Finny and Bob, in love with the Caribbean. The adventure starts in Bossa de Brasil, where they get to know the Bossanese and their special vegetable juices.
Cousin Funny is also a Thow, he emigrated years ago to the woods near Bossa and is of course honored with a visit. They find him in a close embrace with his beloved tree Sofia. During the continuation of the tour, the travel friends meet the singing penguins Willy and Johnny.
They cheer their throats at the annual rafting competitions on the Panama Canal, do a stamping job at the Tortuguero Turtle Marathon and enjoy the red-eyed frog high jump competitions.
You can download the pdf (in Dutch) for free below:
Finny and Bob, in love with the Caribbean
Would you like to read one of my booklets about Smart Use of Space as a printed copy? Then take a look at the: